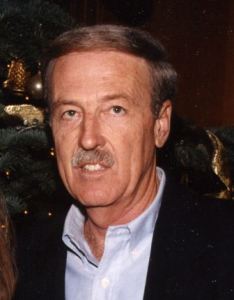 Rick Pierson, Placer County Broker, has been in real estate sales since 1975. A Real Estate Broker since 1983, when together with his wife Ingrid, the company Pierson Real Estate and Investments was born.
In 1986 appraising was added. In 1990, when licensing and certification became mandatory, Rick became a full time California Certified appraiser. Rick retired and closed his appraisal practice to devote full time energies to his real estate customers in 2014.
Rick brings the traits of his exacting and principled personality to all he does.
· Real Estate Sales
· Appraising
· Wine Making
· Viticulture
His friends, customers, and clients value the wealth of his knowledge … markets, area, location, wines and winemaking, successful vineyard establishment and where to go for help. Since Rick is a stickler for details, our buyers and sellers reap the benefits.
As Appraiser
Rick works for lenders doing both purchase and refinance transaction appraisals for owner occupancy or investment purposes. For attorneys he specialized in bankruptcy, divorce and probate, private parties for sales, divorce, probate and estate appraisals.
As Real Estate Broker
Rick represents -Sellers; in the listing and sale of their homes, advising on marketing, staging and pricing. Buyers; in the negotiation of a winning purchase price and guides the parties through a flawless escrow closing. -Well, as flawless as these times permit. Since appraisals require a mind for numbers and calculations, Rick is adept when working for you on investment property purchase or resale. Rick does not provide appraisals for properties that are or will be listed by Pierson Real Estate and Investments; however he will provide a Free Brokers Opinion of Value sometimes called a "Home Valuation". This is part of our listing process.
As Winemaker
This is where Rick's experience in viticulture, as a vineyard owner and winemaker help Pierson Real Estate and Investment buyers fulfill their desire to be part of a "wine country" lifestyle.
Unbeknownst to many, Placer County has an incredible wine making history where wineries and winemaking have made a comeback. Rick really enjoys working with home buyers that have a desire to live in "the wine country".
Estate homes with vineyards on the property, or the cottage with acreage for planting.
Rick provides- resources- grape root stalk, maintenance sources… and even assistance with sources for in home wine cellar or smaller wine caves.
Life is fun; it is enhanced by good friends and fine wine… Rick's customers (our customers) have become friends and clients for life…